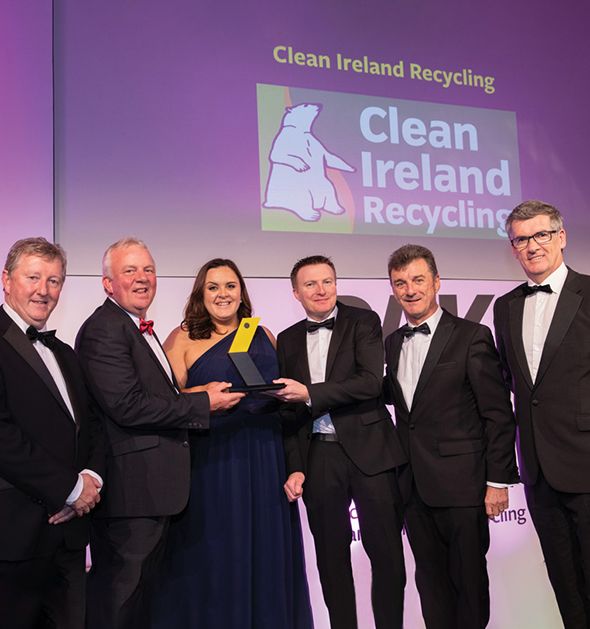 2018 Overall Pakman Award Winner
Clean Ireland Recycling was named the Overall Winner at the 4th annual Pakman Awards, recognising excellence in waste management and recycling. The awards saw 400 delegates from leading businesses, organisations and community groups come together at a gala dinner at the InterContinental Hotel. Leading the congratulations was Seán Canney TD, Minister of State for Rural Affairs and Natural Resources.
This award was sponsored by: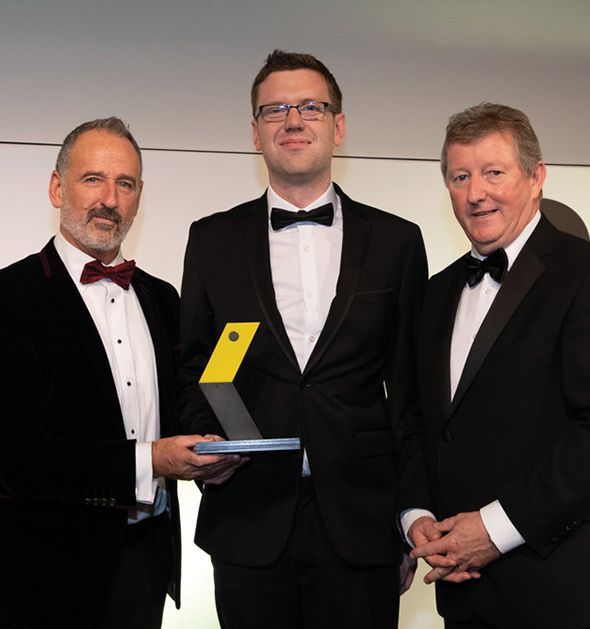 Battery Champion
With 39 years' experience in the recycling business, KMK Metals Recycling Ltd. have grown and developed to become Ireland's industry leader in metal, waste electrical & electronic equipment (WEEE) and battery recovery and recycling. In their role as a super contractor to WEEE Ireland and the preferred WEEE recycler of Irelands leading waste management companies, KMK recycles over 70% of Irelands WEEE volumes each year and offers specialist solutions in B2B (commercial and professional) e-waste management.
This award was sponsored by:

View entry
Bring Centre of the Year
Mc Elvaney's Waste & Recycling is a family-run business established in 1985. The recycling centre at Scotch Corner, Co Monaghan operates to strict Quality and Environmental standards based on ISO 9001 & 14001. Environmental and Social responsibility are core values of the business. Conveniently located and easily accessible to the towns of Monaghan, Castleblayney & Ballybay, the site is open six days a week from 9.00am – 5.30pm Mon – Fri and 9.00am to 1.00pm Sat, through lunchtime, to maximize its accessibility. Recycling rates have seen an increase in double digits during the period.
This award was sponsored by: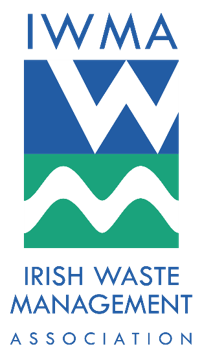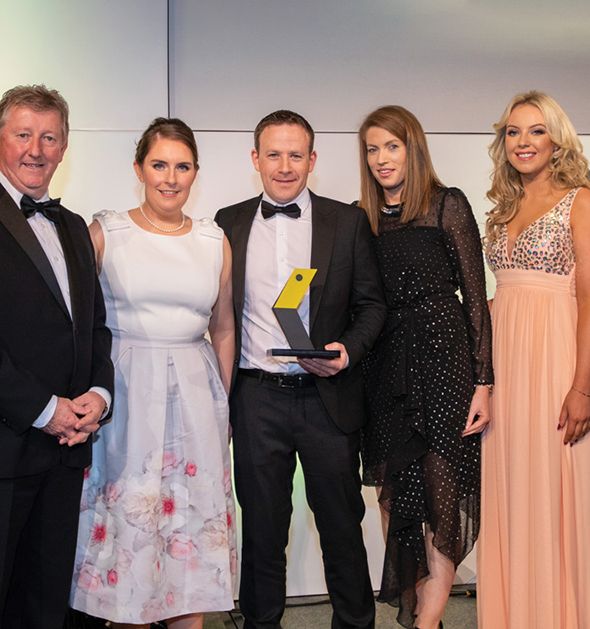 Business Recycling Champion
At Abbott is committed to safeguarding a healthy environment for everyone by reducing the waste impacts of its business. Its 6 manufacturing sites delivered innovative, impactful waste management programmes in 2017/18 and its waste management initiatives aim to protect the planet while improving efficiency, sustainability and reducing costs.
This award was sponsored by: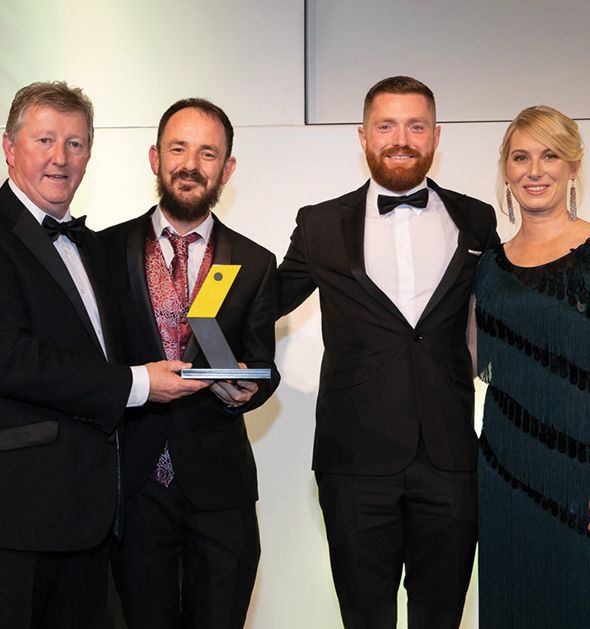 Community Recycling Project of the Year
FoodCloud & FoodCloud Hubs is a social enterprise set up with the aim of addressing the problems of food waste and food poverty and bringing communities together through shared food. We connect businesses with surplus food to charities that can use the food. We believe in always feeding bellies and not bins. We provide the opportunity for businesses and charities to work together to solve the social and environmental problems associated with food waste and food poverty.
This award was sponsored by: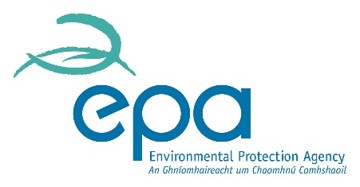 View entry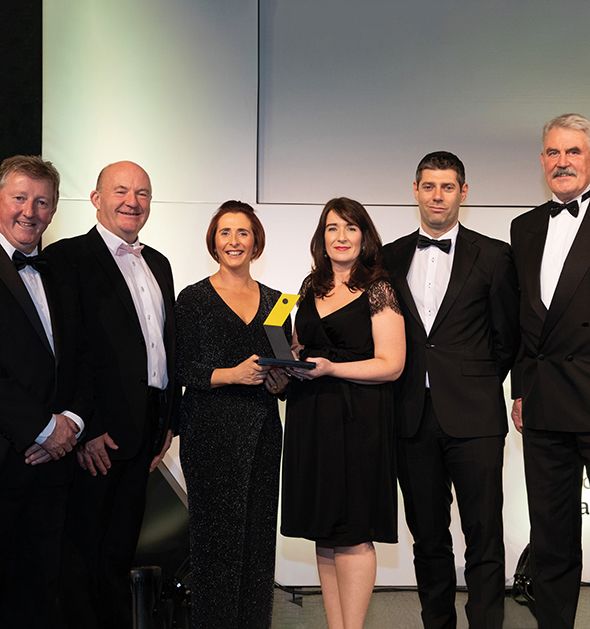 Environmental Education and Awareness Initiative of the Year
Macroom E (a wholly owned subsidiary of Cork County Council) is the sole Irish partner of the award-winning transnational Circular Ocean project. Funded under the ERDF Interreg VB Northern Periphery and Arctic Programme, Circular Ocean's communications strategy strives to heighten awareness of the detrimental environmental impacts of the end of life fishing nets and rope while inspiring communities to divert waste fishing gear materials from our oceans and landfills for reuse, recycling and new products. Research includes potential applications in areas such as 3D printing and construction.
This award was sponsored by: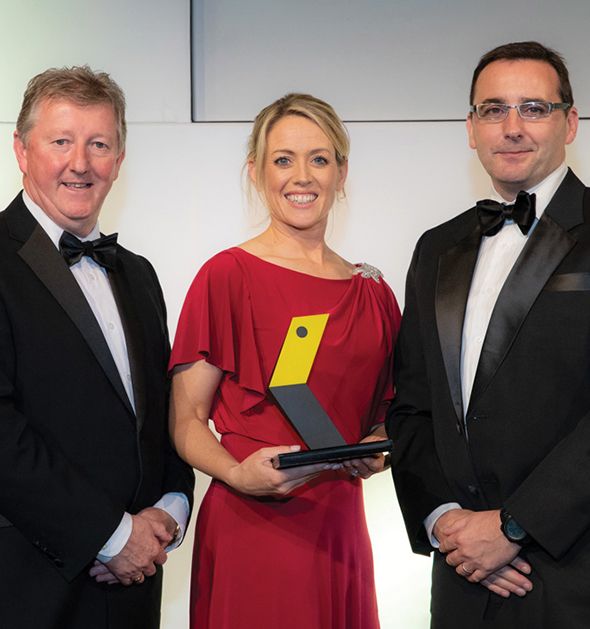 Food Waste Management
At Tesco, they have no time for waste. As a retailer that's passionate about selling quality foods, they care about food from farm to fork. The company's food waste management strategy adheres to the principles of the food waste hierarchy – prevention, re-use, recycling, recovery and disposal. The strategy focuses on minimising food waste in their business in the first instance, maximising the donation of any suitable unsold surplus foods to those in need through an innovative partnership with Irish social enterprise FoodCloud and finally, ensuring any remaining food waste is segregated.
This award was sponsored by: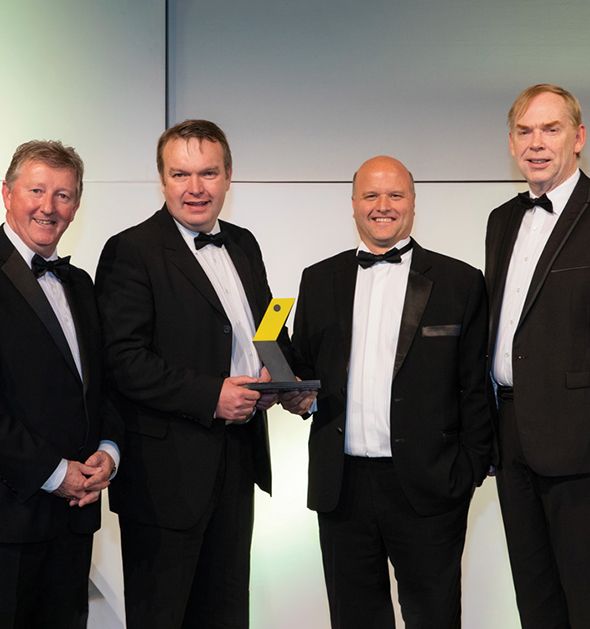 Green Transport of the Year
McCulla (Ireland) Ltd is one of the UK & Ireland's leading temperature-controlled warehousing and logistics companies, serving the UK, all of Ireland and the rest of continental Europe. The Company is proud to be heavily involved in implementing numerous environmentally-beneficial processes and facilities, including investment in renewable energy sources, an efficient fleet, driver training initiatives, and many other activities. In particular, McCulla believes it is the only company in the UK and Ireland to have a totally carbon-neutral cold sore.
This award was sponsored by: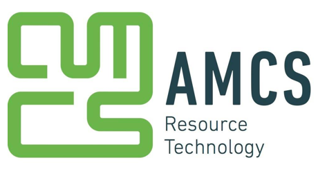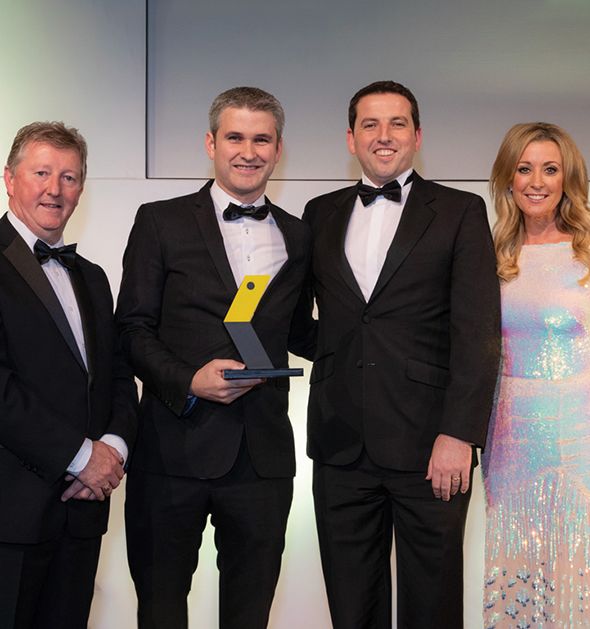 Innovation in Waste Management
Ennis-based cup manufacturer CupPrint is the first paper cup manufacturer in the world to license the ground-breaking EarthCoating® technology and start producing fully recyclable paper cups under the reCUP™ brand. This has the potential to divert thousands of tonnes of paper cups waste from landfill and many operators in Ireland are already using reCUP™, responding to customer pressure for sustainable alternatives. CupPrint anticipated this demand more than two years ago and made a significant investment in new technology, new production facilities and doubled production capacity in 2018.
This award was sponsored by:

View entry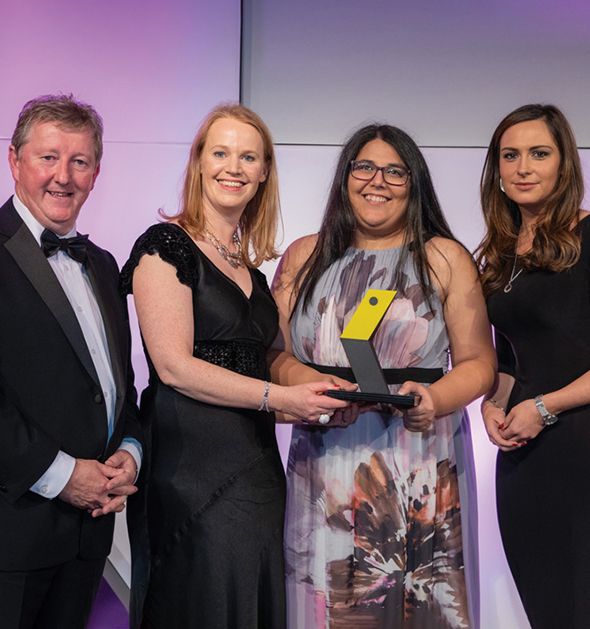 Professional Services Award
AIB is a financial services group operating predominantly in the Republic of Ireland. We provide a range of services to retail, business and corporate customers, and hold market-leading positions in key segments in Ireland. As a long established organisation, we recognise the need to be a leader in environmental sustainability, such as our presence touching every community in Ireland. A sustainable bank is technologically advanced, environmentally conscious and socially responsible.
This award was sponsored by: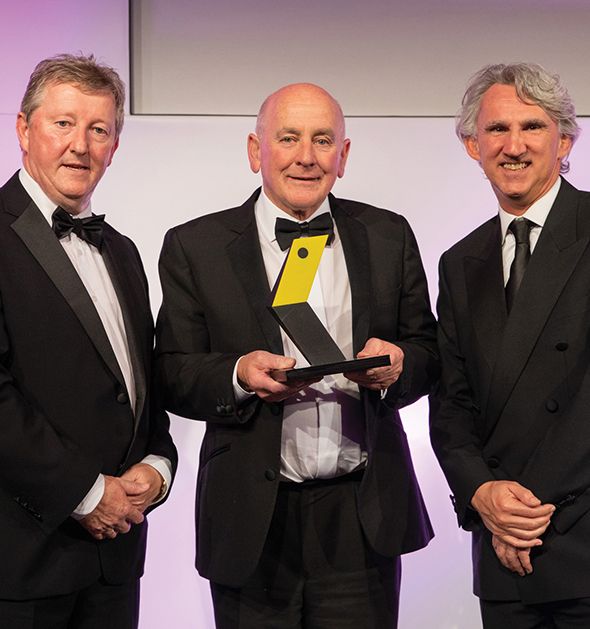 WEEE Champion
Joe Bonner had noticed illegal dumping and fly-tipping was at epidemic levels in county Meath. Not only was it an eyesore, but it was damaging to the environment. Following further investigation, Joe realised the nearest recycling facility was more than 20 miles away, and the price to hire a skip was unaffordable for many. There was a desperate need for a recycling facility in Ashbourne. With the help of PJ Spillane, Joe hosted the first ever 'Community Recycling Day' and 13 years later the events are growing from strength to strength.
This award was sponsored by:

View entry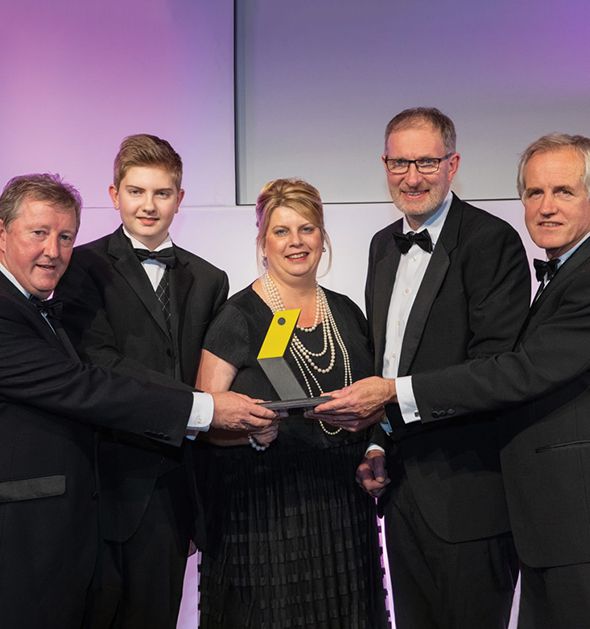 Tyre Champion
It may be a small family run tyre outlet in the west of Ireland, it has always been Baillinasloe Tyre Centre's goal to operate to the highest industry and business standards. Having previously worked in the retail trade, Thom Fox knew the importance of having a customer-focused business when setting up his tyre business 19 years ago.
This award was sponsored by:

View entry
Waste Recovery Operator of the Year – Commercial
One of the largest waste management service providers in Irelands Mid-West; Clean Ireland Recycling has been servicing customers for over 25 years. The Company has grown to a multi-million-euro enterprise employing approximately 100 employees, operating two waste transfer facilities, and four customer service centres. The Company can boast being first in the sector to implement many innovations that have contributed to changing the face of the Irish Waste Management sector, leaving Clean Ireland Recycling standing a leader in its field.
This award was sponsored by: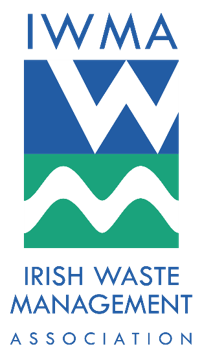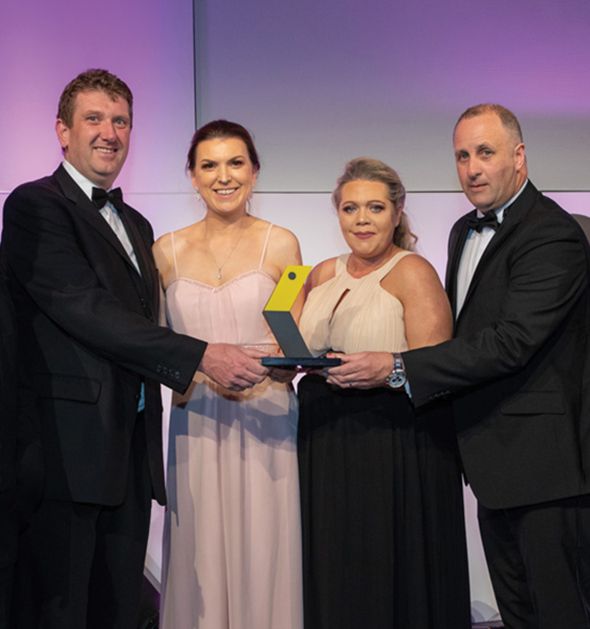 Waste Recovery Operator of the Year – Household
AES is proud to enter the Waste Collector of the Year Household category, it prides itself on going the extra mile to meet customer needs and moving forward with investment in plant, people and fleet and innovations including paperless customer engagement. Customer support and education is a key part of AES's engagement with their Household and Commercial customer base and this will continue in a proactive manner going forward. The commitment of the AES's teams to serve customers in the recent weather events and to keep in touch with customers is a key part of how AES perform.
This award was sponsored by: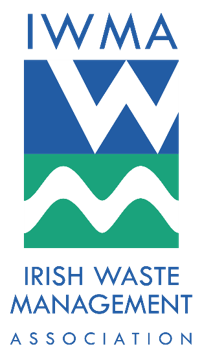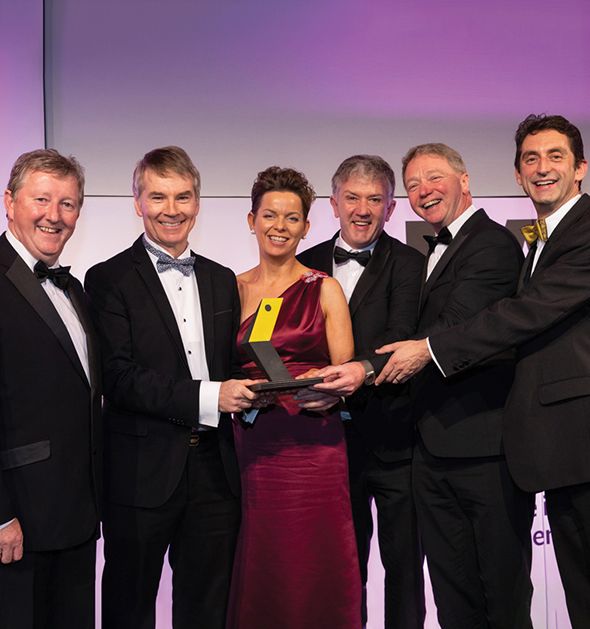 Waste Prevention Business Award
Sligo University Hospital (SUH) are passionate about driving waste reduction, waste prevention and implementing real change to promote and support sustainability. SUH Green Campus Committee has successfully undertaken wide-reaching waste reduction initiatives, including the reduction of single-use cups and take-out boxes, promoting the reuse of bulk catering containers and driving lean management across clinical/ non-clinical areas to reduce waste. These initiatives were underpinned in ongoing awareness and education programmes resulting in significant waste reduction and cost savings.
This award was sponsored by: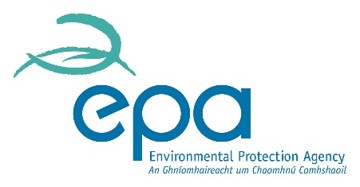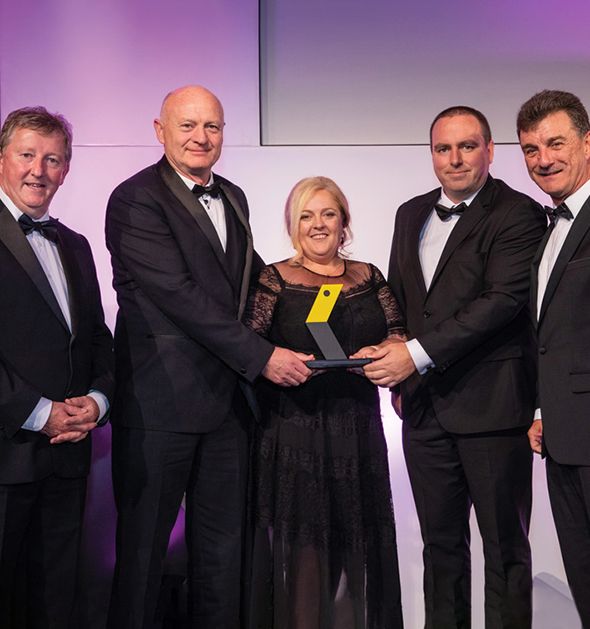 Waste Recycling and Recovery Facility of the Year
Forge Hill Recycling Ltd. (FHR) is a household and commercial waste recovery facility, accepting mixed dry recyclables and primarily servicing the South West Region. FHR houses 50 staff and is located in Forge Hill on the south side of Cork City. The FHR recycling and recovery facility processes annually a similar tonnage to the Brisbane City Council MRF -a facility that services an urban area of 2.5 M population. FHR is currently providing a vital connection from the southwest regional recyclables market to waste commodity markets internationally.
This award was sponsored by: