Coca Cola wins inaugural Plastic Pledge Member 2019
Coca Cola won the inaugural 'Repak Plastic Pledge Member of the Year' category at the Pakman Awards, which took place in Dublin last night. The new category was open to any of over 90 Repak members who have signed the Plastic Pledge, committing to achieve specific objectives relating to reducing plastic packaging and increasing the recyclability of packaging.
Coca Cola topped the category by demonstrating its outstanding commitment to these objectives, including becoming the first water brand in Ireland to introduce 100% recyclable bottles, reducing plastic levels in all bottles by 7.5%, achieving 40% recycled PET integration across its plastic portfolio, and investing significantly in PET recycling facilities.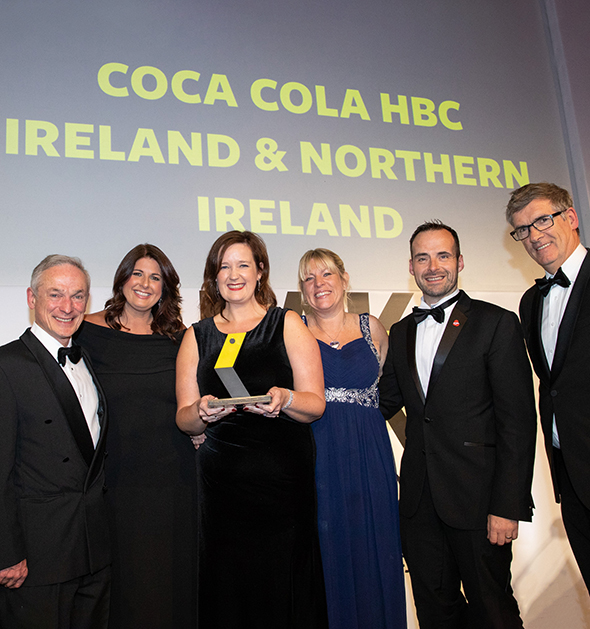 View our 2019 winners here.